Bubbacue
Bubbacue is a fast-casual American BBQ joint, serving slow-cooked smoked pork, chicken, ribs and spicy sausage. It embraces the art of slowly smoking meats for over 12 hours to produce tender and succulent meat. All ingredients are carefully selected, and made from scratch.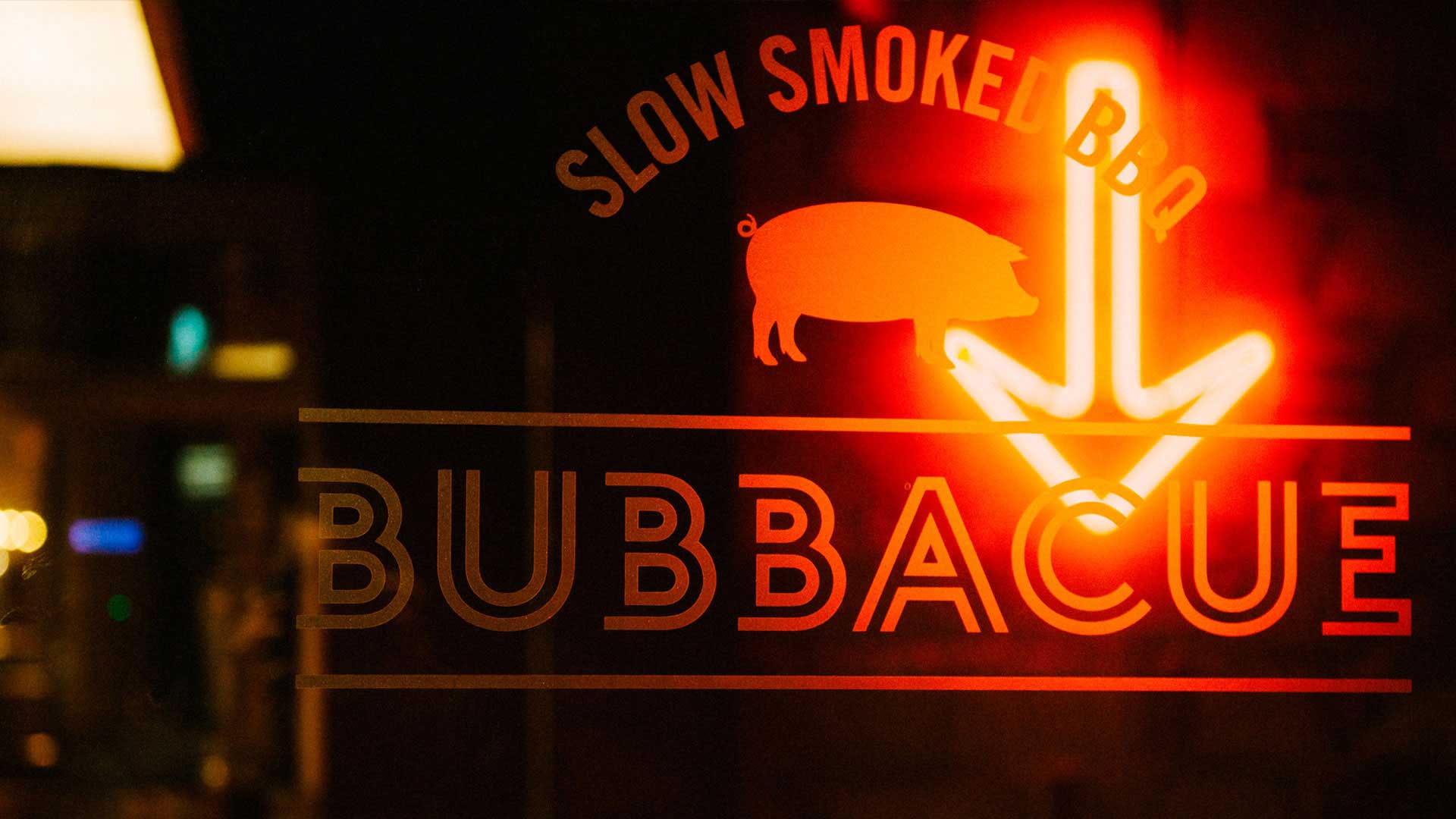 The Challenge
Love Me Tender
Feeling that they had slightly lost their direction and authentic identity with a recent rebrand, Bubbacue came to Byers+Co to refresh and recapture the personality that once made them stand out. Confused customers commented that the new dining experience was too bland and the restaurant interiors were sterile to the ones they came to expect. With the opening of a second restaurant, this was a perfect time and opportunity to quickly re-align and re-position their brand.
Right Ingredients
We first immersed the client in a Customer Experience (CX) workshop and service design audit with customers, stakeholders, and staff to quickly understand issues, determine how to reconnect with old customers and engage prospects. The general consensus was clear; customers wanted a 'good ol' messy BBQ joint with a rough n' ready feel, but the new brand was portraying the opposite. Comments ranged from it was 'too white, shiny and cold, people felt disconnected' to 'It's lost all of its charm'.
Fast Service
From these insights, we set about instilling a personality and attitude into the brand and recreated a rustic décor in keeping with the food served. By re-introducing the well-recognized pig icon, roughing up the logo and adding the strapline - 'Smoked Slow, Served Fast' - we transformed this brand quickly and effectively. Typographic quotes, infographic menu boards and way-finding signage were hand-drawn directly onto walls to create a personal touch.
We developed a bespoke typeface called 'Bubba' for all internal and promotional material, and a photoshoot was commissioned to create an image library of grungy shots. The colour palette was toned down, and contrasting blacks/grey swatches were introduced. We followed up with an online T-shirt competition and various print/digital campaigns to encourage customer interaction and build brand awareness.
Customer Satisfaction
While the existing tone of voice and direction was strong, we felt that the execution of brand visuals didn't communicate the desired look or feel. Restaurant lighting, neon signage, and table layout were replaced along with several simple changes like switching staff uniforms from white to black, added to recapturing the overall rustic American smokehouse ambience.
Tasty Results
Chefs at Bubbacue spend hours working behind the scenes making everything from scratch, and it was important we brought the same care and attention-to-detail into the brand refresh. Bubbacue customer feedback showed that we were successful in recreating the BBQ finger food in a barn experience. Customers were pleased to see the kitchen roll, Budweiser table number tins and old chequered table cloths back again. Social listening research showed the new rebrand was undeniably well received and the #BubbaTwo hashtag campaign we ran for the opening of the second restaurant received +20,000 views.
200
% Increase in Social Comments
140
% Increase in Mobile Users
---