Anthony Joshua
Anthony Joshua OBE is a British professional boxer and currently unified heavyweight champion of the World holding the IBF, WBA and WBO titles. AJ won a gold medal for Great Britain at the 2012 Olympics and sponsors include Under Armour, StubHub, Lucozade Sport, Jaguar plus many more.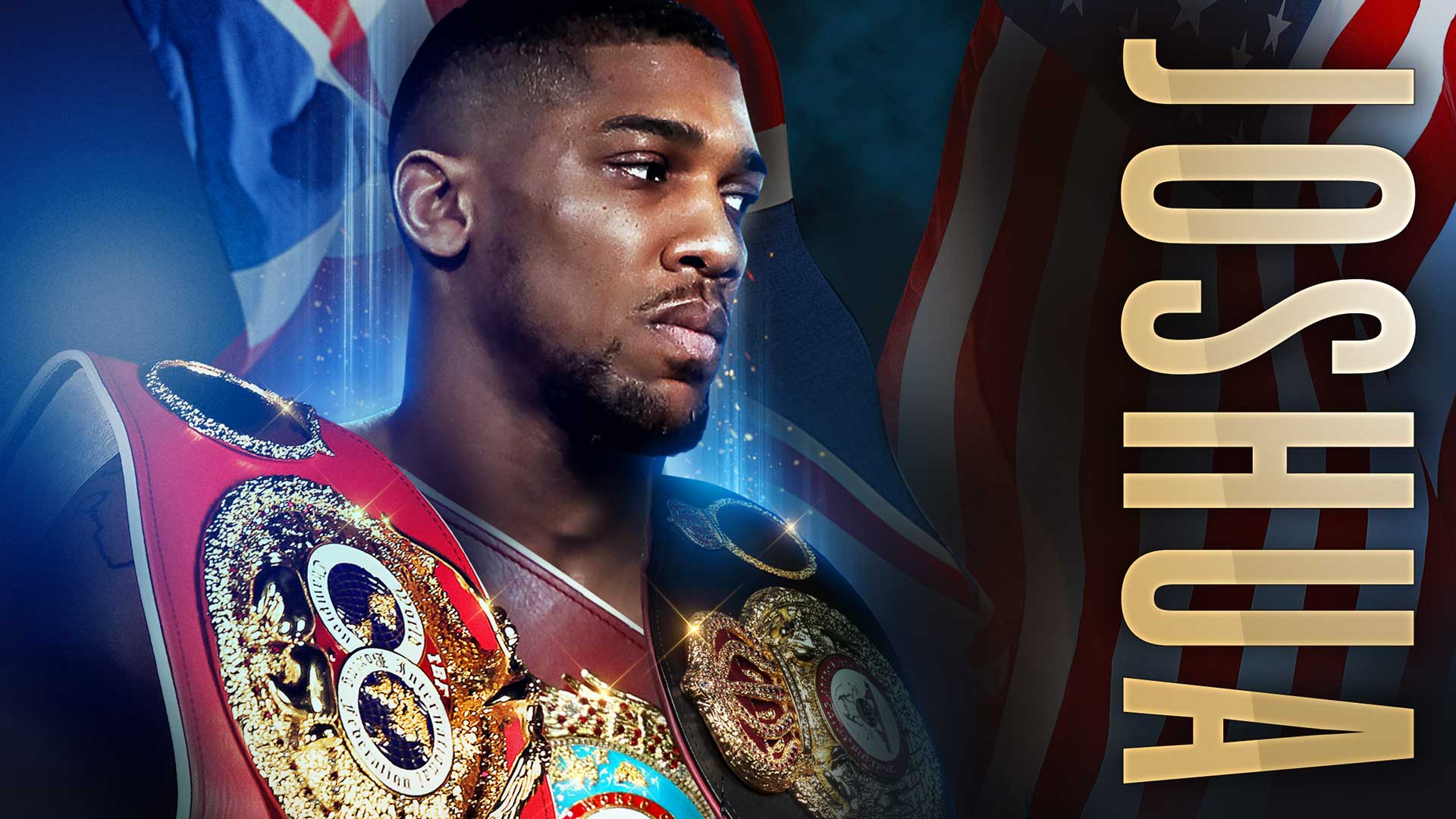 The Challenge
Pulling No Punches
We were commissioned by sports hospitality company SportsWorld to create the marketing material for Anthony Joshua's upcoming American debut in Madison Square Gardens. Due to a last-minute opponent cancellation, the high-profile nature and the sensitivity involved we were trusted to keep the identity of his new opponent confidential until the official unveiling at the press conference the following day.
Speed & Timing
As time was of the essence, we had to get to work very quickly and effectively to guarantee delivery of this tight deadline. We worked closely with SportsWorld, prioritising which items needed approval and sent to print first while all digital animations took a back seat. Once all creative artwork and sponsor logos were supplied, we quickly agreed on placement, order, and proportion of all the sponsor logos. This made it easy to replicate across all deliverables.
Quick One-Two
We shrewdly incorporated library palettes containing numerous sponsor logo formats, brand colours and typefaces, automated stylesheets and linked master pages in our software package to help make our workflow seamless and efficient. This allowed the client to quickly create a change in one document, and it would automatically make global amends throughout all materials.
Heavy-Hitting
The promotional material included lanyards, VIP cards, wristbands, posters, leaflets, brochures, backdrops, pull up stands, welcome mats, signage, after-party invites, menus and on-screen animations. We managed to rework existing templates from a Wimbledon project we recently completed for SportsWorld, this saved up to 30% on delivery times.
Knockout Results
Due to our close working relationship and a clear communication channel with sponsors and clients, we delivered all items print-ready the evening before the press conference, saving much stress and pressure for everyone involved. Feedback from the primary sponsors JD Sports and Matchroom Boxing was very complimentary. Structure, organisation and management skills were just as essential as the creative when it came to ensuring expectations were not only met but exceeded and delivered on time.
40
% delivered faster than agreed
20
Savings on estimated budget
33
Delivered faster than agreed
---